Your Centralized Database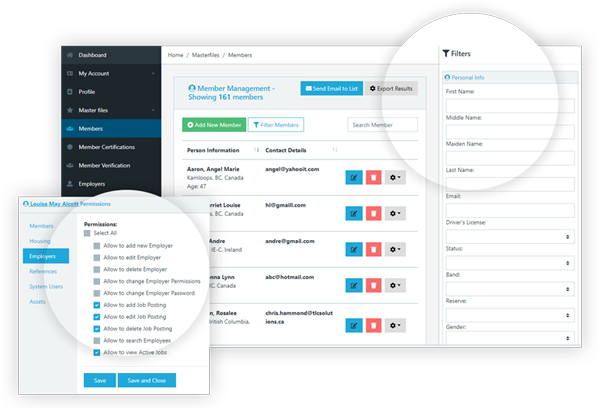 Highlights
All departments can access most up to date information! No more disconnected data.
Your Database Administrator controls permissions for each System User on options to view, edit or delete most sections.
Import your current data with our template spreadsheet; no manual entry required.
Member list can be searched with Quick Search or Filtered Search.
Filter based on most fields and apply multiple conditions – Name, Status, Age range, Gender, etc.
Contact information, current mailing or physical addresses, Emergency Contact are all easy to update by member login.
Audit logs to review past access and changes
Reporting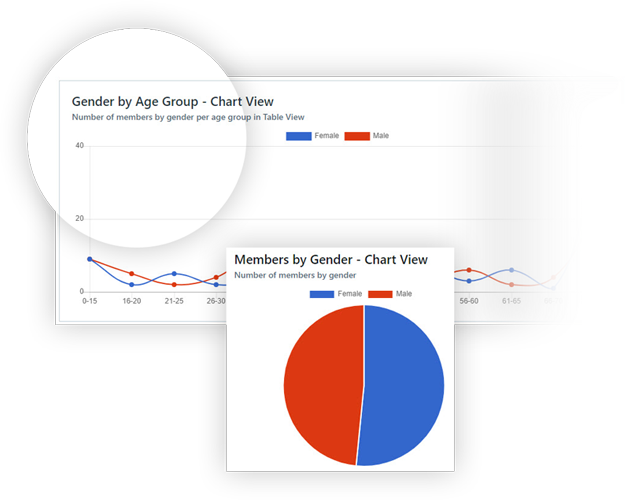 Select from five different pre-configured reports, displaying tables, charts and graphs, based on live data
Members per Age Group
Members by Gender
Members by On Reserve and Off Reserve
Members by Country
Gender by Age Group
Members Birthday report can display birthdays for any month and export to a communications list for email or physical mail greetings.
Filtered Searches of almost any data field can also be exported to a spreadsheet for conversion to a graphic for any further reporting needs.
References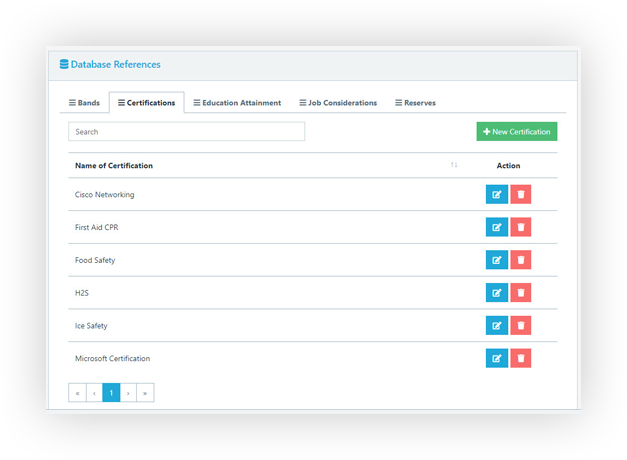 Customize requested data as it best suits your membership, so you collect and search what you need
Add names of possible Bands
List Certifications
Edit Education Attainment, if default is not desired
Add or remove Job Considerations
Customize list of Reserves
Member Account
Members can access the program with a username and password. They can upload a picture, a resume, or supporting documents; they can update their contact information or emergency contact; they can search job postings.